48 Tech Cyber Security
We understand that protecting your network and data is important to you. That's why we put our money where our mouth is when it comes to Cyber Security with a $1,000,000 Ransomware Guarantee.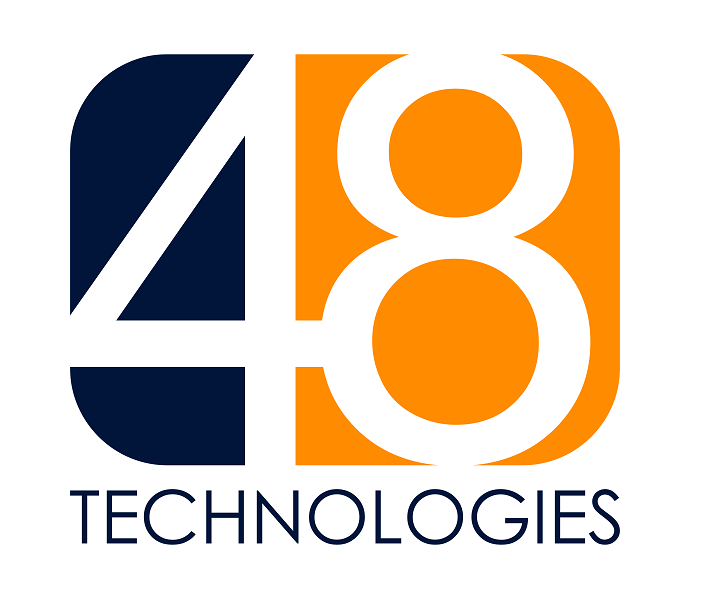 About
48 Technologies: Rasomware Protection. Guaranteed.
48 Technologies believes that your business cyber-security protection solution should give you complete confidence that sensitive data is protected against ransomware and other sophisticated attacks.
In fact, we will assure it.
In an industry leading move, 48 Technologies is offering businesses a warranty to ensure that no ransomware attack will go undetected and cause irreparable damage.
Attack Prevention with AI and Machine Learning
Detect and Contain Threats with Behavioral AI
Visibility & Response, Remediation & Rollback with Automated EDR
Exploit Prevention and Detection
Synchronized Security Across Multi-Devices and Platforms
48 Technologies does not advise ransomware victims on whether or not to pay a ransom, but understands that there are times when it is necessary to recover data quickly. In the event that your organization must pay a ransom, 48 Tech Cyber-Security Protection Platform (48CPP) customers covered by the 48 Tech Ransomware Warranty will be reimbursed up to $1,000 USD per affected endpoint if we're unable to keep you safe from a ransomware attack, and up to a maximum of $1,000,000 USD per company.
About
48 Technologies: The right Capabilities to Secure Your Business. Guaranteed.
48 Technologies combines the most powerful automated security features available with a focus on building a robust security culture from the inside-out. We will simplify the management of all your end-points — including mobile devices and laptops — while giving you the confidence and technologies needed to foster a bold new era of collaboration, compliance and security.
Secure Workplace and Infrastructure
Identity and Access Management
Advisory + Implementation + Managed Services
You need IT security. We have the knowledge and approach to get you there.
Legal Terms & Conditions:
Warranty only covers the cost of the ransom, not hard business disruption or soft costs relating to public relations and or company brand.
48 Technologies, LLC is not liable if paying the ransom does not lead to successfully
recovering the data.
Office
4400 Mark IV Pkwy. #164434
Fort Worth, TX 76161
Hours
M-F: 7am – 7pm
Sat: 9am – 4pm
Call Us
(844) 488-3241
(214) 550-8828
(682) 250-1411